The phenomenon of 3 x G1-winning SARAFINA's first offspring –
Deep Impact son GENIALE (JPN)
Full info on Decamond Racing's website here: Decamond Racing/Geniale
GENIALE (JPN) has himself in few starts taken 3 victories, including a G 3 victory in France in Prix Messidor, mile distance over grass.
Watch the race here; https://youtu.be/kSFHadaKDgg (start-to-finish lead)
SARAFINA (FR) was the world's highest ranked 3-year-old mare and Europe's best mare as a 3- and 4-year-old. with a profit in French Oaks and a total of 3 G1 wins. GENIALE (JPN) is her first offspring. All her offspring have prevailed. Geniale's full sister SAVARIN (JPN) (born 2017) won G3 as a 2-year-old and is foretold a promising future.
DEEP IMPACT (JPN) is a Triple Crown winner in Japan and one of the world's leading breeding stallions. Memorial to the deceased stallion can be found here,among other things.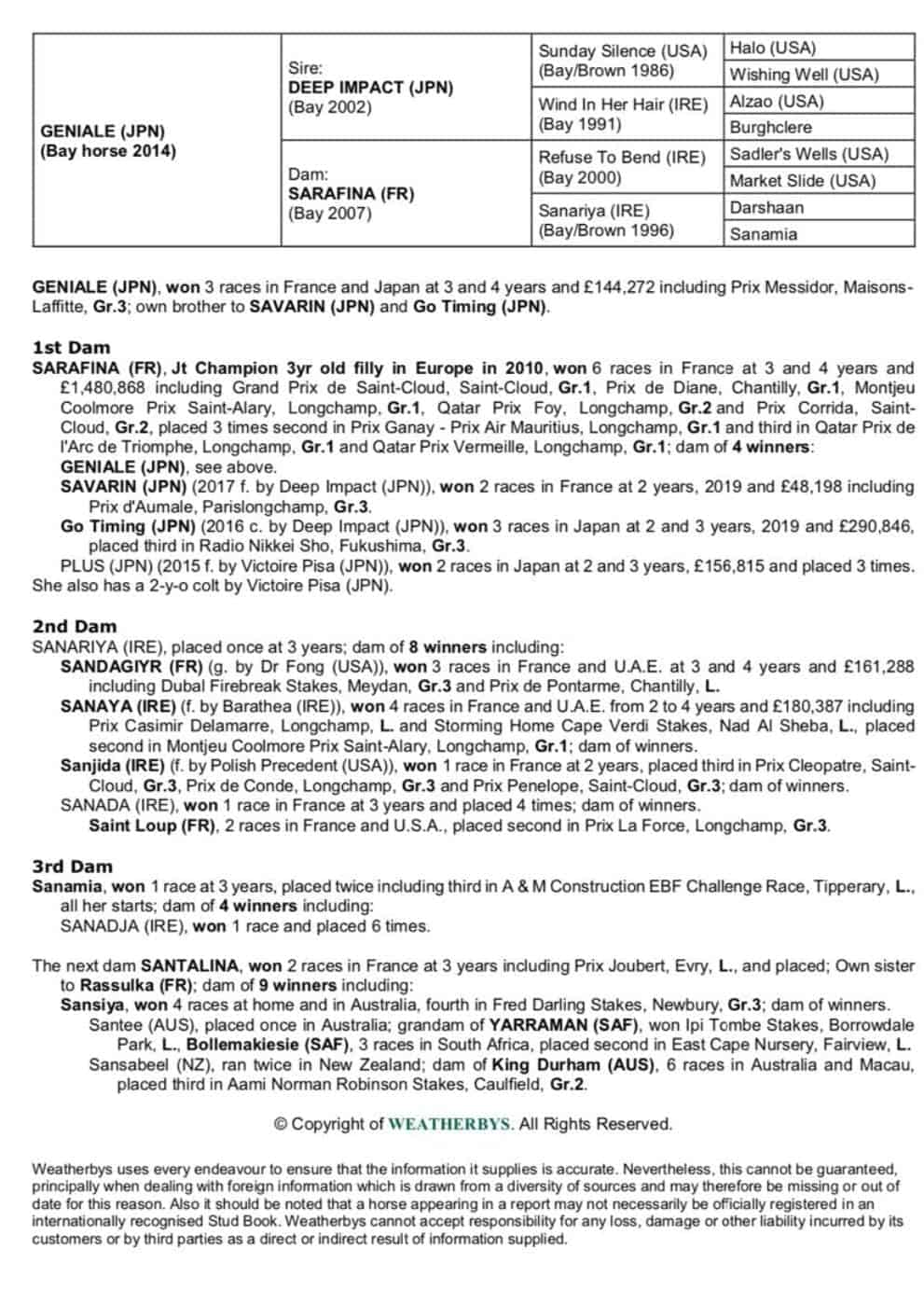 FEES, season 2022: Spring fee SEK 2,000, live foal fee SEK 18,000. VAT applies.
CONTACT: GENIALE (JPN) will also be stabled in 2022 at Härlingstorp, Edsvära. Board order fee: 140 SEK/day plus VAT.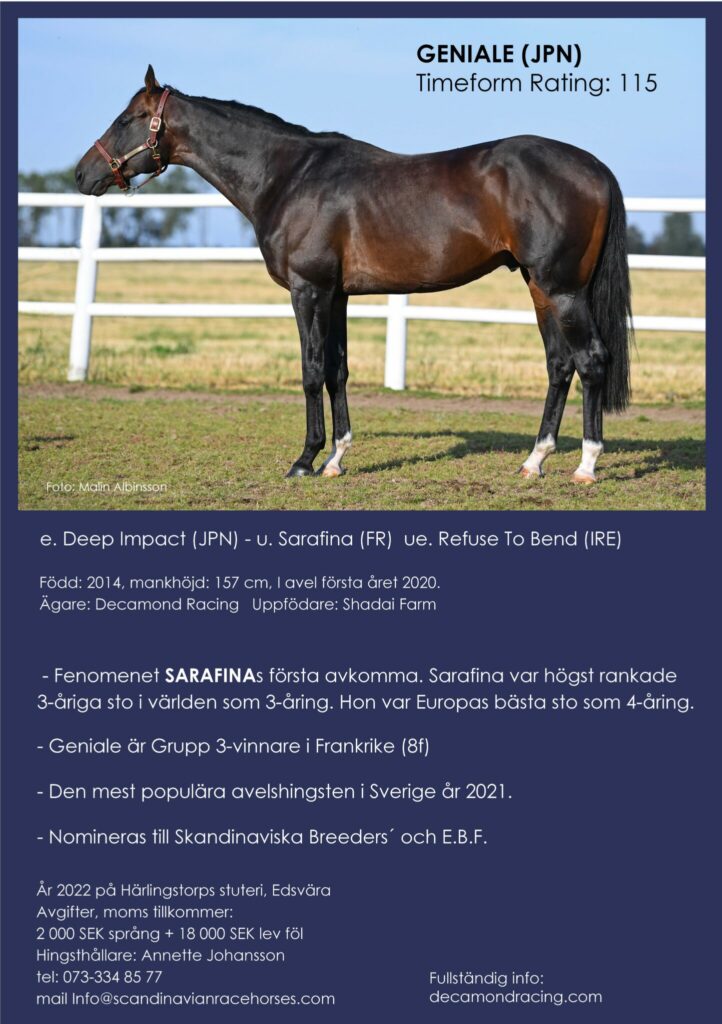 Responsible stallion holder: Scandinavian Racehorses AB, Annette Johansson, +46 73 334 85 77 or +46 731 510 696, info@scandinavianracehorses.com.