e. Street Cry – u. Daydreaming – ue. A.P. Indy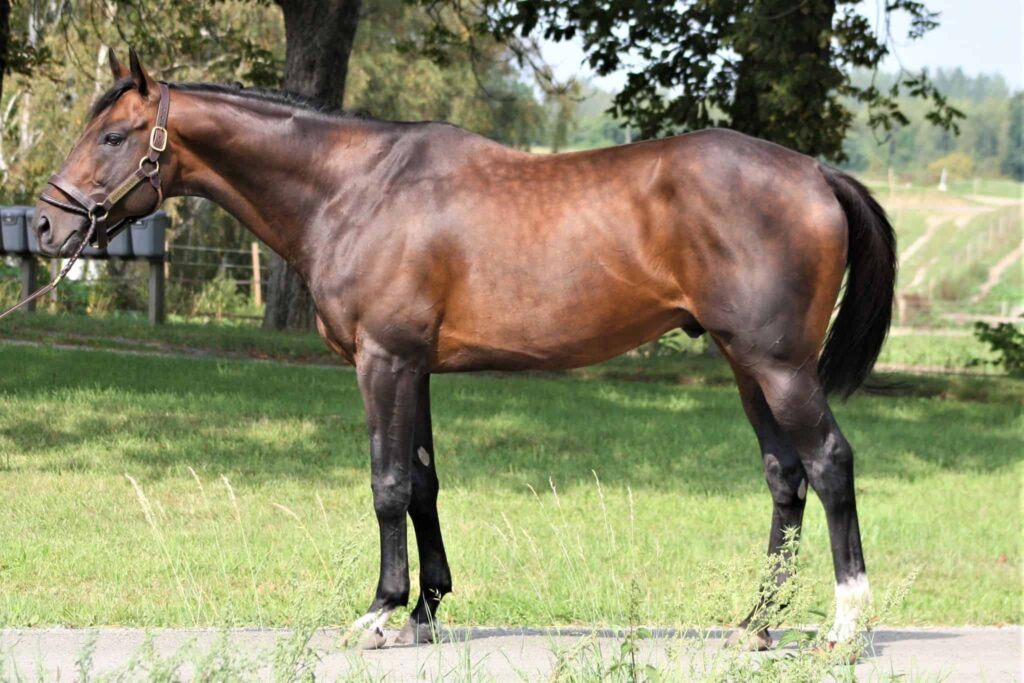 Hallucinate is well established in Swedish gallop breeding with many hefty winning offspring, such as Mr Kygo, Zamson Zaid, Joker Face, Hey Brother, Kissnfly, Amazing Halo, Red Cheek Fox, How Dare You, Mrs April, Warwick Avenue and the interesting 2-year-old in 2021 Civilion.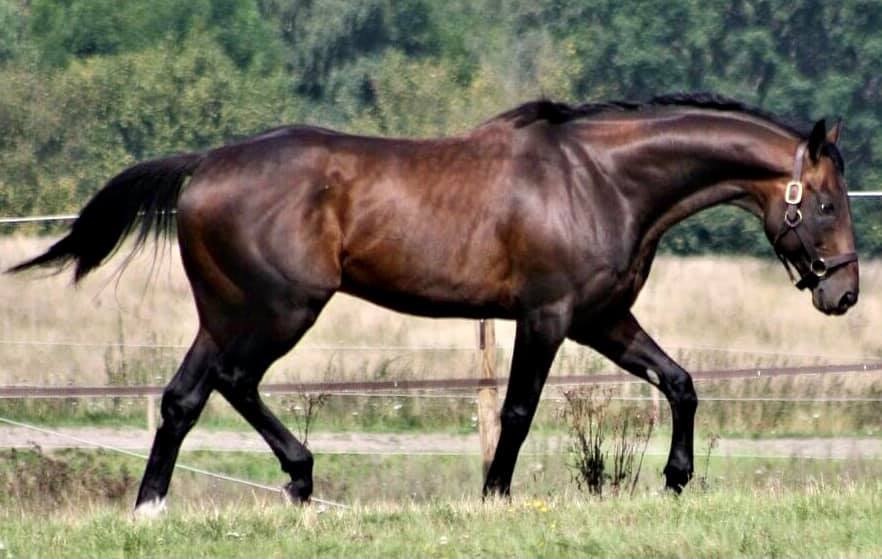 Link to breeding evaluation protocol: Breeding evaluation Hallucinate
Hallucinate is also available for warmblood tone but not shown for SWB. Get in touch if you're interested. Only natural cover.
Also stabled at Härlingstorp stud farm in 2022.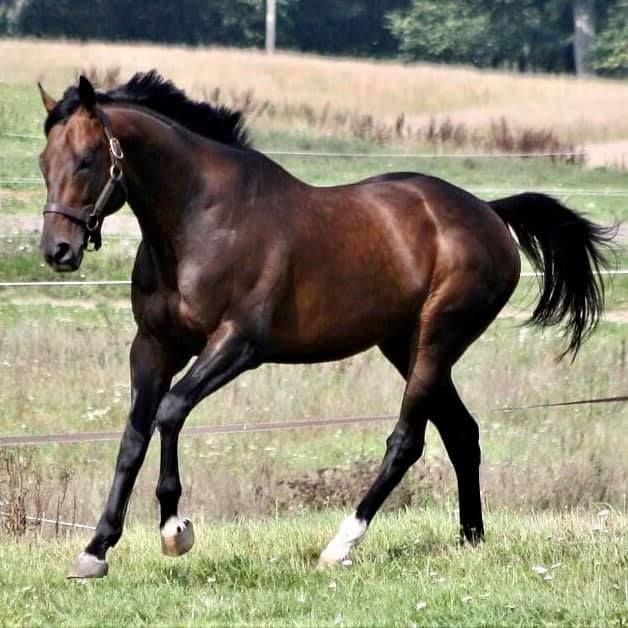 Fees 2022: Leap fee SEK 2,000, live foal SEK 7,000. VAT applies. Inackordering fee at Härlingstorp: 140 SEK/day plus VAT.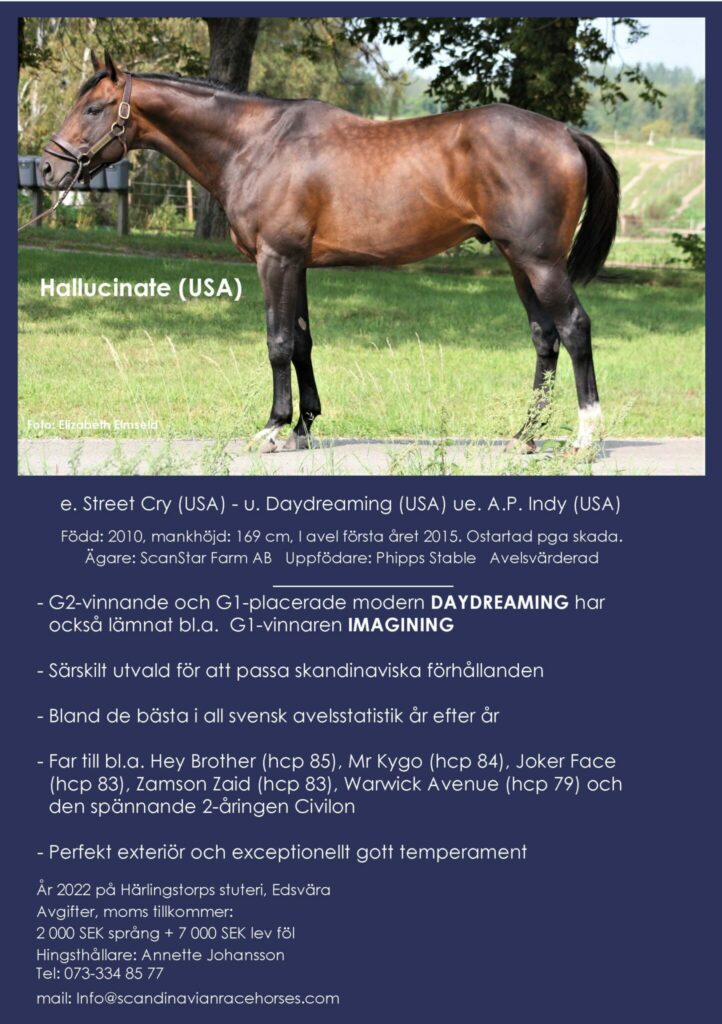 Contact: Annette Johansson, info@scandinavianracehorses.com, 073-334 85 77